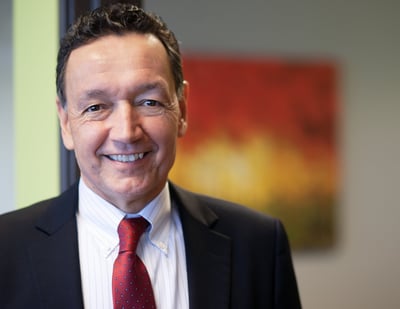 Regulatory & Quality Solutions (R&Q) is absolutely delighted to announce Ralph Asencio as Vice President of Technical Services!
R&Q has plenty to be thankful for in 2019. It's been an incredible year for a multitude of reasons, one of which has been the addition of key technical experts and leadership with knowledge and skills spanning across all of our service offerings. After more than 20 years with BSI, Dr. Ibim Tariah joined R&Q as Vice President of EU MDR and IVDR Consulting Services. Early in the year, Ron Sills joined R&Q after spending more than seven years as TÜV Rheinland North America's Lead Auditor of Medical. These are just a couple examples of many, and we're proud to add Ralph's name to the list.
Ralph's addition helps R&Q expand our technical service offerings, build more strategic partnerships with core clients, expand regulatory intelligence and education offerings to clients, and provide technical guidance and business leadership across the board.
R&Q has never been more primed to service our clients.
Read on to learn more about Ralph's background (including his experience with global organizations in complex and challenging situations), his new role at R&Q, how he will benefit our clients, and why he's excited to join the team!
R&Q: Welcome to the team! We're obviously thrilled to have you with us. What can you tell us about your background and accomplishments in the medical device and IVD industry?
My background includes over 30 years of leadership experience in the medical device and IVD industry with leaders such as Philips Healthcare, GE Healthcare, Baxter, Beckman Coulter, and Edwards Lifesciences; in the commercial areas of diagnostics, patient monitoring, ventilation, renal therapy, sleep apnea, oxygen therapy, asthma, and coronary catheter products.
During my tenure, I have attained global leadership experience in all facets of product commercialization, including new business development, product development, manufacturing, servicing and customer support. My areas of expertise include quality systems, design assurance, risk management, regulatory compliance, regulatory submissions, international product registrations, product reliability, product surveillance, FDA and Notified Body site inspections, and remediation of FDA and MOH agency challenges.
R&Q: What can you tell us about your role at R&Q and how our clients will benefit?
In my capacity as Vice President of Technical Services, I will be focused on:
a) expanding our technical service offerings so we can assist our clients in meeting the increasing demands of a complex global regulatory landscape that continues to evolve
b) build strategic partnerships with our core clients with the goal of building long term relationships that provide significant benefits to the client
c) expand our offerings in the area of regulatory intelligence and education to assure our clients are informed and educated
d) provide technical guidance and business leadership to help address complex RA/QA challenges that our clients face
R&Q: Why did you join R&Q and what's most exciting about joining the team?
First, I am very excited to be a part of the R&Q team and look forward to continuing a tradition of incredible customer service. R&Q has a great culture and the team is the best in the industry. The team is incredibly diverse and skilled; addressing the latest regulatory and quality challenges faced by industry. R&Q has core values that drive integrity, trust, courage, an entrepreneurial approach to solving problems, ownership, and a laser focus on customer success! I look forward to working closely with my colleagues at R&Q to help the business move to the next level and become a global leader in medical device and IVD consulting.
R&Q: We know you have a plethora of experience with global organizations in complex and challenging situations. Could you elaborate on that specific experience and share a few examples?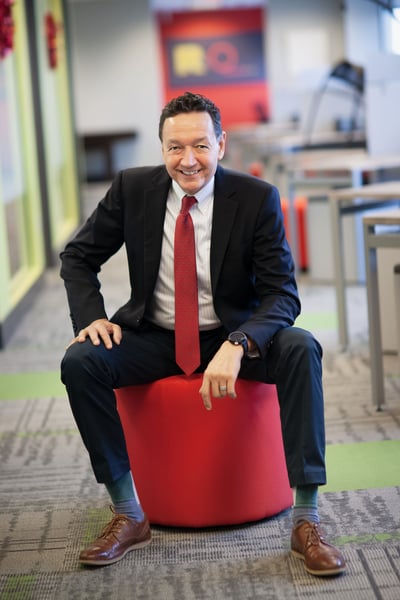 One of the biggest challenges industry faces is meeting the demands of their customers, shareholders, investors, and the regulators. It is truly a balancing act, as you have business demands to meet sales and revenue goals, profitability, on-time customer delivery; and at the same time, deliver a product that is safe, effective, and compliant to global regulations. I have lived through these challenges continuously throughout my career and have found it is critical to understand what the business needs are and what are the regulatory requirements, so that you can work closely with the business leadership and create a plan to assure all needs are met. This takes patience, collaboration, trust, teamwork, communication, and building good relationships internally, as well as with the external regulators. Quality and regulatory professionals typically are highly trained technical experts focused on core deliverables within product development, manufacturing, distribution, or servicing.
A key to my success has been to align quality and regulatory goals with those of the business. Taking a balanced approach, I have succeeded in integrating quality and regulatory into the business, assuring the quality / regulatory goals are supported by the business and met. This takes an investment in building understanding, relationships, trust, collaboration, innovation, and flexibility. Act as if you owned the business or are an investor… manage your budget as if it was your money. You will earn the respect of the business if you take this approach!
Implementing new or updated regulations or standards can be a significant challenge for businesses. Many times, these changes require a change in products, internal processes, organizational structure, finances, the number of resources and talent. Industry is currently experiencing a significant change with the new EU MDR and IVDR regulations. My experience has taught me that the key to success is taking a methodical approach to 'the change'.
First, gain knowledge and understanding of the new regulation or standard and how it will impact your products, your business and your customers. Obtain external expertise where possible to help supplement your knowledge and understanding; the more information you have, the better you will be prepared. This external expertise can be notified bodies, regulators and consulting firms with the appropriate expertise. Second, be prepared to sell and educate the business leadership on the change. You will need to educate them on the impact and risks to the business. This education should be tailored to the level of professionals you are targeting. The C-suite wants to know the facts, not the gory details... remember that. Third, you need a well thought out cross-functional plan that involves all parties impacted such as marketing, product development, manufacturing, sales, distribution and servicing. Fourth is the resources needed to implement and execute this change. Resources should include project management, internal resources and funding for external resources, product re-design, manufacturing process changes, etc. Obtaining the funding for this change is part of step two, where you are educating the business leadership and selling them on the need for the change. Finally, reporting on the progress of the project to the business leadership and core stakeholders on a routine basis is key. Show them progress against the project schedule, any risks, and plans to get back on track. Be proactive!
As with any other business endeavor, implementing changes to regulations should be well structured and managed to assure the proper support and sponsorship from leadership.
---
Take action:
– Interested in a career with R&Q? View our available positions.
– Ralph on LinkedIn
– Are you following R&Q on LinkedIn? We believe you should be! We share hiring announcements, free webinars, events, news, and more.
– Same goes for R&Q's blog: we encourage you to subscribe!
– Need help with a project or have specific questions? Contact us.
---
About Regulatory & Quality Solutions (R&Q):
R&Q's mission is to improve people's lives by providing industry-leading regulatory and quality consulting and engineering for medical devices, IVDs, and combination products. We help companies bring safe and effective products to market… and keep them there. Our team of 200+ consultants and counting have served over 300 companies around the globe. Subscribe to our blog, view our service offerings, watch free webinars, and more at RQMplus.com.
The and means more.
For R&Q service inquiries, please use our Contact page.