02 December
11:00 AM - 12:00 PM ET | 5:00 PM - 6:00 PM CET
Sponsored By:
RQM+ Live! #44 — Success Stories of PMCF Surveys: Strategy and Execution
---
Virtual Event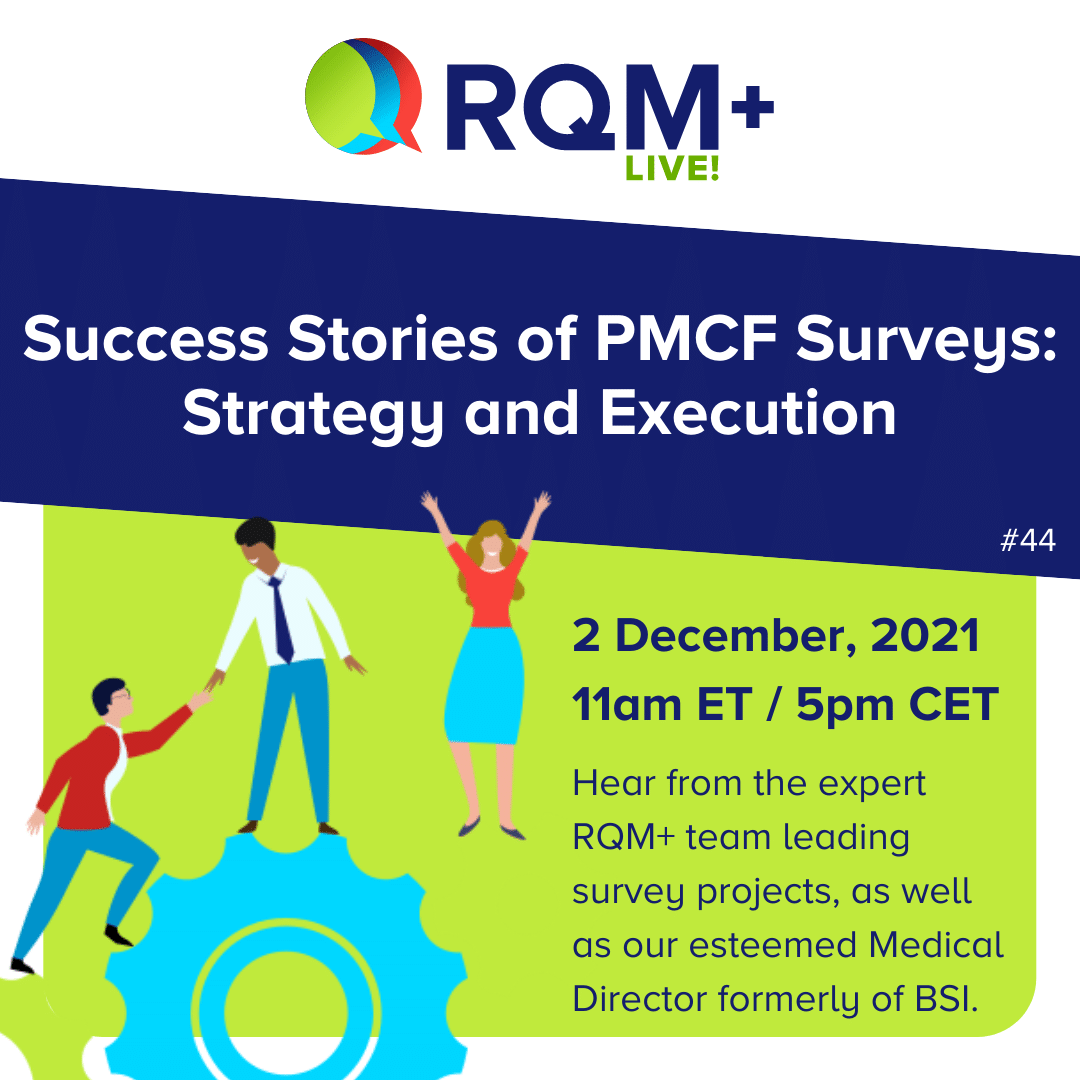 Speakers:
Celeste Maksim, Ph.D., RAC - Chief of Staff and Moderator
Andreas Tarnaris, M.D. MD (Res) FRCS (NeuroSur) - Medical Director
Niki Spaniel, RAC - Senior Principal Specialist
Brian Hockett - Principal Engineer
Torrie DeGennaro, CBA - Senior Engineer
Ethan Elshoff - Associate Project Manager
The RQM+ team has collected PMCF data from surveys on thousands of patients and charts on hundreds of devices, and we're excited to share our case studies. In this Live! show we will dive into our PMCF survey successes and discuss the ways that surveys have significantly helped manufacturers maintain label indications by providing a process for collecting data to support all claims, indications, and user populations. The survey approach has saved our clients significant amounts of money (in the millions) by avoiding the need to remove indications that would cause relabeling and rework of product in the field, or worse, complete removal of the product from the market.
Register Now