In December 2021, RQM+ acquired AcKnowledge Regulatory Strategies (AcKnowledge RS), a San Diego-based firm specializing in regulatory affairs consulting for the medical device and IVD industry. The integration of this impressive team enhances the extensive RQM+ network of current and former FDA reviewers, scientists, engineers and regulatory and quality experts, and adds additional expertise with FDA submissions. The author of this post is a member of this team, which has done significant work with novel and/or high-risk devices focusing on pre-submissions, 510(k)s, IDEs, PMAs, De Novos, Breakthrough Designation Requests and Safer Technology Program Requests.
---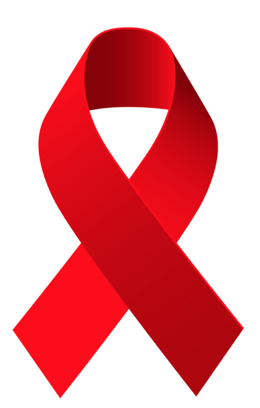 In early November, FDA announced they had approved marketing of a test that detects human immunodeficiency virus (HIV) Type-1 drug resistance mutations.
The test, called the Sentosa SQ HIV Genotyping Assay, uses next-generation sequencing technology and is the first HIV drug resistance assay approved for marketing in the U.S. The assay, produced by Vela Diagnostics USA Inc., was reviewed through the De Novo premarket review pathway, and FDA has established special controls that provide a reasonable assurance of safety and effectiveness for the diagnostic test.
Human immunodeficiency viruses are a group of viruses that cause HIV infection and eventually acquired immunodeficiency syndrome (AIDS), a condition where the progressive failure of the body's immune system can lead to opportunistic infections and cancers. Two types of HIV have been characterized, HIV-I and HIV-II, and of the more than 1 million people in the U.S. living with HIV, the vast majority are infected with HIV-I, or HIV Type-1.
Patients with HIV are generally treated with a combination of antiretroviral drugs to suppress the virus. Antiretroviral therapy can allow patients infected with the virus to live long and healthy lives, but HIV can mutate over time and develop resistance to one or more of the prescribed drugs. Traditionally, the viral load, or the amount of HIV in a patient, is monitored to evaluate the effectiveness of their treatment. An increasing viral load can indicate the virus has mutated, and suggests that a new combination of antiretroviral drugs is required. Use of the new diagnostic tool could significantly reduce the amount of time it takes healthcare providers to determine which drugs may no longer be effective against the virus and recommend a more effective course of treatment.
According to Peter Marks, director of FDA's Center for Biologics Evaluation and Research (CBER), "the percentage of people living with HIV around the world that have resistance to some HIV drugs has increased from 11% to 29% since 2001." Dr. Marks also added that authorization of the Sentosa SQ HIV Genotyping Assay enhances the "ability to rationally select treatments for patients about to start or already taking antiviral therapy."
During its review of the De Novo application, FDA reviewed data from performance studies, which demonstrated a greater than 95% sensitivity and specificity in detecting 342 HIV drug resistant mutations. As a byproduct of the assay's De Novo approval, FDA created a new regulatory classification, which means that subsequent devices of the same type with the same intended use may go through the FDA's 510(k) pathway and obtain clearance by demonstrating substantial equivalence to the predicate device.
The Sentosa SQ HIV-1 Genotyping Assay is not intended for diagnosing HIV infection, but when used in conjunction with clinical observations, patient history and other laboratory evidence, provides a new way to select effective treatment options. The announcement of the diagnostic tool underscores FDA's commitment to helping make safe and innovative medical products available to all Americans, including those facing the challenges of managing HIV infection.
Additional Reading: