October 24-25, 2019 — Bethesda, MD
R&Q is contributing to the program at this year's FDA Inspections Summit.
What
Panel Discussion: EU MDR: Final Push for Compliance by the May 26, 2020 Deadline
Device makers face a market upheaval in the EU. A new set of rules — the Medical Device Regulation (MDR) — will soon supplant the longstanding Medical Device Directive. You have until May 2020 to comply.

The new MDR dovetails with ISO 13485:2016 and MDSAP to push for greater standardization and stronger post-market surveillance. It also requires a person responsible for regulatory compliance to be available within an organization whose specific expertise is in medical devices.
Where
Bethesda North Marriott
Hotel & Conference Center
Bethesda, MD
When
Thursday, October 24: 1:45-2:45pm
Panelists
― Phil Pontikos, Device National Expert Investigator with ORA, FDA (Invited)
― Karl Vahey, Vice President Manufacturing Quality, Cardinal Health
― Dan O'Leary, President, Ombu Enterprises, LLC
and...
Ibim Tariah Ph.D., Vice President of EU MDR and IVDR Consulting Services
Regulatory & Quality Solutions (R&Q)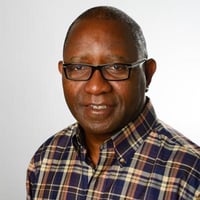 Dr. Ibim Tariah earned his PhD in Materials Science the University of Manchester, U.K. Dr. Tariah has over 30 years experience in the medical device industry, including 21 years at BSI. In Dr. Tariah's role of VP of EU MDR/IVDR Consulting Services at R&Q, he provides leadership, strategic advisement and implementation expertise to R&Q's consulting team and medical device clients. Prior to R&Q in his role of Technical Director of Medical Devices for BSI Americas, Dr. Tariah was part of the BSI Americas leadership team responsible for transitioning from MDD to MDR certification. Dr. Tariah recognized the significant challenges in implementation of the EU MDR. He created and led customized MDD and MDR workshops for clients and industry, and spoke on behalf of the notified body at global conferences and events. At BSI, Dr. Tariah also provided expertise in innovative vascular, orthopedic, dental, and other long term implantable devices for clients needing technical documentation assessment and reviews in compliance with the MDD and MDR. Dr. Tariah acted as a client liaison to Regulatory Authorities including MHRA (UK), European Medicines Agency (EMA),and Medical Products Agency (Sweden). Prior to his role at BSI, Dr. Tariah led global organizations through successful product development. His vast experience includes Regulatory knowledge of combination devices incorporating biologics, drugs and drug-biologics along with Quality Assessment of Medical Devices.
See the session and full agenda on the FDA Inspections Summit website here.