October 29-30, 2019 — Bethesda, MD
Recent policy changes for combination products, including new regulations and guidance, are improving the regulatory framework and process. Still, developers must keep up with rapid changes. That's one of several reasons R&Q is excited to contribute to this year's DIA Combination Products Conference.
The event will help industry get up to date on new FDA guidances, implementing the "one application" guidance for combination products, global regulatory changes, including the EU Medical Device Regulation implementation roadmap, the direction of global alignment efforts, and more.
Needless to say, it's right up R&Q's alley. We can't wait to share what we know and have experienced with attendees. We hope to see you there!
---
Note: Earlier this year R&Q presented the free webinar EU MDR for Combination Products, which is now available on demand. We strongly encourage you to access the slides and recording below!
---
What
Session 5: NB Update: EU MDR Article 117 Current Impact to Drug Delivery Devices
With less than a year until the EU MDR is effective, many questions remain on how combination products will be affected. This session will discuss late-breaking information on the impact of Article 117 and how companies are preparing.
Learning Objective: At the conclusion of this session, the participant should be able to:
Analyze regulatory expectations and industry challenges in complying with Article 117
Discuss considerations for prioritizing portfolio remediation
Discuss the latest information from EMA and notified bodies
Where
DIA Combination Products Conference
Bethesda North Marriott
Hotel & Conference Center
North Bethesda, MD 20852
When
Tuesday, October 29: 1:30-2:15pm
Who
Session Chair
Kirsten H. Paulson, MS, RAC Senior Director, Global CMC Medical Devices
Pfizer, Inc.
Speaker
Ibim Tariah Ph.D., Vice President of EU MDR and IVDR Consulting Services
Regulatory & Quality Solutions (R&Q)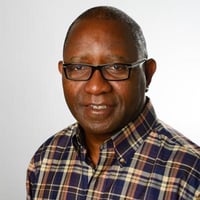 Dr. Ibim Tariah earned his PhD in Materials Science the University of Manchester, U.K. Dr. Tariah has over 30 years experience in the medical device industry, including 21 years at BSI. In Dr. Tariah's role of VP of EU MDR/IVDR Consulting Services at R&Q, he provides leadership, strategic advisement and implementation expertise to R&Q's consulting team and medical device clients. Prior to R&Q in his role of Technical Director of Medical Devices for BSI Americas, Dr. Tariah was part of the BSI Americas leadership team responsible for transitioning from MDD to MDR certification. Dr. Tariah recognized the significant challenges in implementation of the EU MDR. He created and led customized MDD and MDR workshops for clients and industry, and spoke on behalf of the notified body at global conferences and events. At BSI, Dr. Tariah also provided expertise in innovative vascular, orthopedic, dental, and other long term implantable devices for clients needing technical documentation assessment and reviews in compliance with the MDD and MDR. Dr. Tariah acted as a client liaison to Regulatory Authorities including MHRA (UK), European Medicines Agency (EMA),and Medical Products Agency (Sweden). Prior to his role at BSI, Dr. Tariah led global organizations through successful product development. His vast experience includes Regulatory knowledge of combination devices incorporating biologics, drugs and drug-biologics along with Quality Assessment of Medical Devices.
See the session and full agenda on the DIA Combination Products Conference website here.