This #FDAFriday series consists of mini-interviews with former FDA regulators. Our goals are twofold: (1) help students and professionals interested in Regulatory Affairs see what career paths are possible, and (2) talk about some of the various roles at FDA to demonstrate the diversity of responsibilities at the Agency. If you are a former FDA employee and would like to participate, please email us at info@acknowledge-rs.com.
---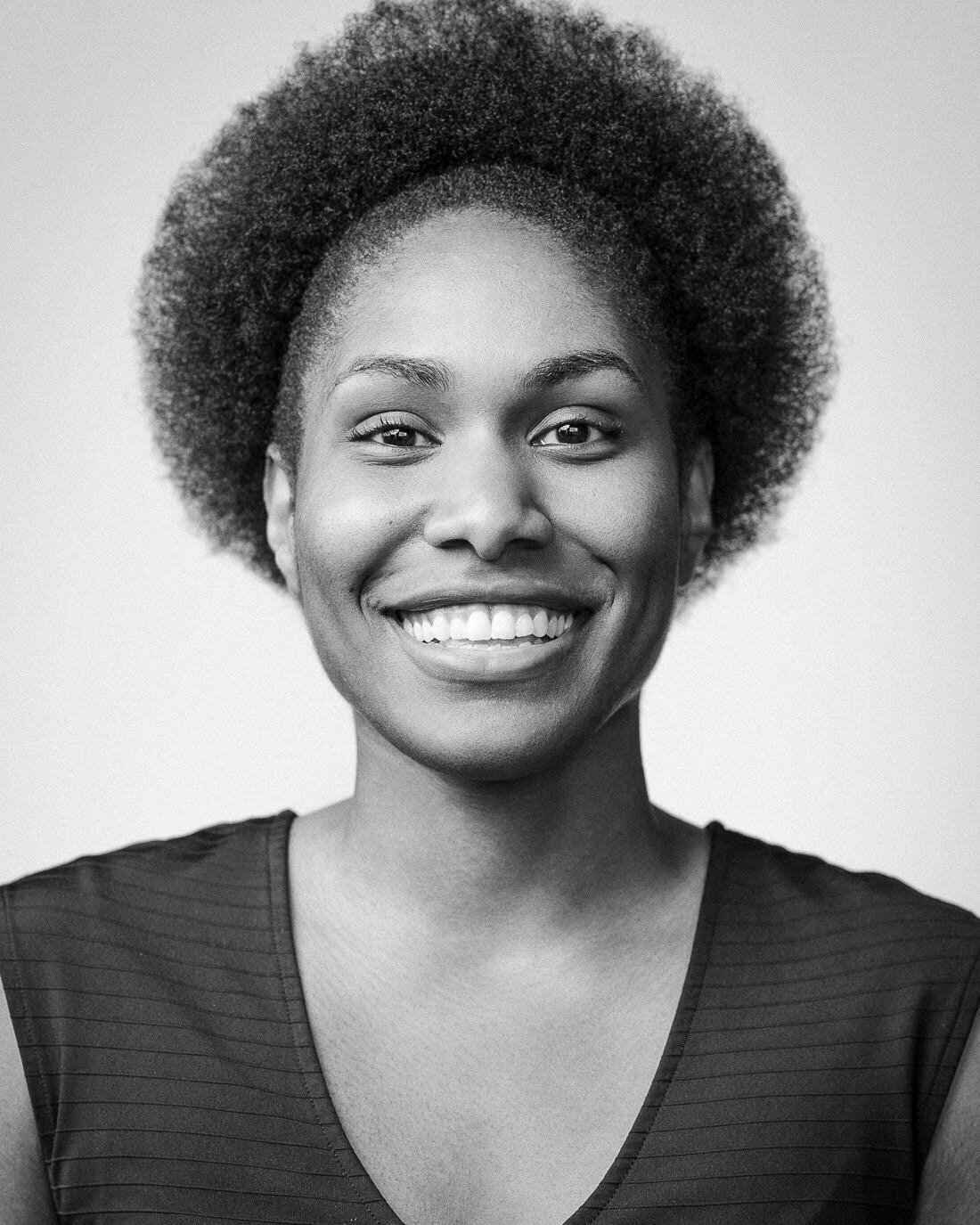 Anike Freeman received her B.S. in Bioengineering from the University of Maryland, College Park. Upon graduation, she began working at FDA as a research fellow in the Office of Science and Engineering Laboratories (OSEL) in the Center for Devices and Radiological Health (CDRH), and then transitioned to working as a biomedical engineer and reviewer in what is now the Office of Product Evaluation and Quality (OPEQ). She primarily reviewed 510(k)s and pre-submissions for various dental devices such as orthodontic appliances, restorative materials, dental implants, and bone grafting materials. While working, Anike earned her M.Eng. in Bioengineering from the University of Maryland, College Park, and also transferred to CDRH's Division of Industry and Consumer Education (DICE) as a Consumer Safety Officer. She educated industry on how to comply with U.S. medical device regulations and served as the DICE subject matter expert for medical device adverse event reporting, 510(k)s, and dental devices. She was later promoted to Senior Consumer Safety Officer where she managed division operations for several years. During this time, she received the CDRH Lireka P. Joseph Award for Excellence in Public Health Communication and Education.

In 2021, Anike joined AcKnowledge Regulatory Strategies, LLC as a Principal Consultant. Before joining AcKnowledge, Anike completed the Professional Project Management Certificate Program through an FDA partnership with Strategy Execution and Duke Corporate Education, and went on to earn her project management certification. She brings 10 years of FDA experience to the team.
---
Can you share with us how you got your start at FDA in 2010, as well as describe your first role at the agency?
While attending the University of Maryland - College Park, I participated in a summer research program for undergraduates through the Fischell Department of Bioengineering. It was the first year the program partnered with FDA and I was excited to be matched with a lab there for my project. I worked in the Division of Biology within the Office of Science and Engineering Laboratories (OSEL), and most of my research pertained to biocompatibility standards. We were investigating the potential for toxic interactive effects of medical device materials. It was a great experience that helped me better understand how scientific research can influence regulatory policies and thinking.
Tell us one of the best things about working at FDA.
One of the best things about working at FDA is the opportunity to learn. Degrees and certifications are great, but they do not replace or replicate the experience of working within a regulatory agency. It is interesting to observe how science, government, and public health intersect and influence each other. You also interact with a diverse group of people with various professional backgrounds. Personally, I enjoyed discussing files I was reviewing with others and learning how a physician would look at a device function as opposed to a mechanical engineer or perhaps cell biologist. Depending on the product, you may have consults from several different people who offer unique and important perspectives. It is rewarding to figure out how to best merge their input to create a comprehensive review of a medical device.
You worked as a biomedical engineer and medical device reviewer in what was the Office of Device Evaluation, and what is now the Office of Product Evaluation and Quality. Can you give us some insight into what you perceive as the good/bad brought about by the reorg?
The reorg was a massive change for CDRH and, as such, was quite stressful for many employees. I am grateful that by the time the reorg was implemented, I was already working in the Office of Communication and Education, which was not swept into OPEQ. I did have friends and colleagues who were affected, and it was challenging for them to navigate changes in their duties, titles, management, and office groupings. However, one of the main selling points presented to employees during the transition was that the new structure would increase opportunities for growth and career advancement. I hope in the coming years those opportunities are realized. There are many talented, ambitious people working at FDA who would flourish if given the right opportunity to lead and influence change.
After five years as a biomedical engineer and medical device reviewer, you took on the role of Consumer Safety Officer in the Office of Communication and Education. What does a Consumer Safety Officer do? And what about the new role/opportunity excited you? In other words, what made you decide to switch up your career at FDA?
At FDA, a "Consumer Safety Officer" (also referred to as a "CSO") may perform a wide range of duties depending on where they work in the Agency. At a minimum, however, employees with this title must have a certain amount of science-related education. I chose to explore this new role after being a reviewer because I wanted to broaden my skill set and try something new. Review work is rewarding but, if you are not intentional, it is easy to become highly specialized in a specific product area and not know much else, even after years of working at FDA. During my time as a CSO, I learned a great deal about postmarket requirements, something I would rarely focus on as a reviewer, and also gained experience developing training and educational resources for industry.
Within the Office of Communication and Education, you specifically worked in the Division of Industry and Consumer Education, or DICE. What is DICE? What role(s) does DICE play at FDA and how does DICE support industry?
DICE is a public-facing educational group within the Center for Device and Radiological Health (CDRH). It helps patients/consumers, healthcare professionals, and members of industry better understand medical device regulations by phone or email. Because it interacts with the public, it has firsthand knowledge of trends in the medical device community. DICE also develops educational web content, such as CDRH Learn and Device Advice, and hosts conferences and Industry Basics webinars. All of the information and services they provide are free. This makes them an appealing resource for small businesses looking to enter the medical device market but are unsure of how to get started.
While working at DICE, you were a regular presenter at FDA's semi-annual Regulatory Education for Industry (REdI) Conference. What topics did you speak on? What was your favorite topic to discuss?
I presented primarily on medical device adverse event reporting, but also spoke on the 510(k) pathway. A majority of the files I worked on as a reviewer were 510(k)s. I can't say I had a favorite topic, but my favorite part of presenting was the question and answer session at the end of presentations. Attendees would ask excellent questions, and it was nice to interact with them and better understand their concerns.
What is something a person outside FDA might not know about DICE?
It takes a very unique combination of skills to be an effective employee in DICE. Not only do you need to understand the regulations, policies, and latest regulatory news, you also must know how to speak to people from all walks of life and communicate information in a way they can understand. Much of this happens on the spot, especially on the phone. For example, in a single day, DICE employees could speak to a dental hygienist asking if he should throw out the masks he ordered for their office because of a recent policy change, an inventor asking what testing FDA would want to see for her product, or a patient who is frustrated after a bad experience with a medical device. DICE employees have to answer questions as accurately as possible and often need to show these stakeholders where to find the information they need. It is not always an easy job, but they do it with professionalism, compassion, and grace.
You've recently left FDA and joined AcKnowledge Regulatory Strategies. How will your FDA experience help to address the regulatory needs of our clients?
My time as a reviewer gives me a strong and fundamental understanding of not just the regulations and how to prepare premarket submissions, but also how FDA thinks and interprets information. My time in DICE improved my understanding of common questions and the business needs of industry, as well as how regulatory changes impact products and business goals. I will leverage my FDA experience to have a comprehensive approach when helping clients develop a regulatory strategy that suits their needs as well as the Agency's.
What advice would you give to a new reviewer starting today at FDA?
Keep an open mind, be flexible, and prepare to learn, collaborate, and grow with others. Also, prepare to be busy! The pandemic has heightened people's interest in the medical device market, and companies are seeking clearance and approval for even more innovative and creative devices.
What advice would you give to a startup medical device manufacturer that is interested in approaching FDA with their device?
Clear, thorough communication is everything. It is critical to be transparent about what you want to accomplish. The clearer the picture you paint for FDA, the better the feedback and results you will receive. You will find FDA is quite approachable and willing to work with you to get your product to market.
---
More about Anike Freeman, M.Eng., PMP
For more information about Anike, please visit her LinkedIn page; and for more information about AcKnowledge Regulatory Strategies, LLC, please explore our website.

</div<></figure
</div