Welcome to the second post in our R&Q Q&A series. Every few months we ask R&Q employees from a different region questions about how they make their impact at R&Q... and the impact R&Q has had on them. From improving people's lives to R&Q's corporate culture, we hope their answers shed light on how R&Q influences the medical device industry and why our employees claim time and time again, that working at R&Q is a highly rewarding experience. In June, we talked to two key members of the Boston team - view their responses here.
See current northeastern openings at the end of this post, and view all R&Q openings on our Careers page.
Impact
"Impact the world in ways you never thought were possible. At a company where curiousity never sleeps."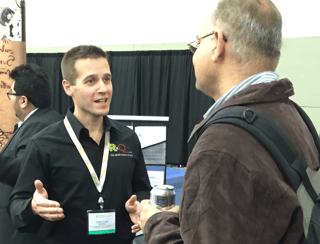 We state that because we've seen the influence first-hand and understand the R&Q team's curiosity and willingness to move forward professionally is what gets us there.
R&Q takes pride in fostering a rewarding culture where "the and means more" in all that we do. Our highly motivated team ultimately puts the needs of the patient first, inspiring and supporting each another in the process. It's a team effort, yet our employees are empowered to be entrepreneurial and forge their own path towards achieving goals. Whether in Pennsylvania, Ohio, Boston, Minnesota, or elsewhere in the world, the R&Q team is activiely participating in medical device conferences, networking events, and workshops to gain the valuable industry insight we need to help you... and continue advancing the medical device industry on the whole.
Expansion in the Northeast
It's been a busy year for R&Q in the northeast, with a lot of activity in conjunction with organizations such as MassMEDIC, MassBio, M2D2, MDG, and a few others. We've made the rounds making connections and listening to the needs/experiences of medical device companies, and we look forward to continuing that as we round out 2016. Take a look at our Events page to see what's next or start a conversation wtih us.
This post focuses on one of the newest members of our Northeast team, Sarah Smelko. At R&Q, we look forward to welcoming driven young professionals to our team, fully confident that they will jump headfirst into their positions and find their niche in the R&Q community.
Meet Sarah Smelko, Associate Engineer at R&Q
What attracted you to R&Q?
On a professional note, R&Q has it together. From the beginning you can see the hard work that was and is put in to make the company so successful. I personally love how dynamic consulting work is. R&Q deals with so many different clients; therefore, you get exposure to essentially an infinite amount of different products, companies, and people. There is no boring routine and your skill set is constantly expanding.
In what ways do you think improving lives is different at R&Q than anywhere else?
Medical devices get to market faster, and on a safer level because of R&Q. Their work improves the jobs of healthcare workers and lives of patients by bringing them high quality, innovative products. They also improve the lives of the companies they consult for and government agencies by working within regulation and limiting the amount of pre and post-market problems.
What's unique about our culture?
It is so refreshing to find a company that truly cares about morals and values and acts upon them. Being friendly and respectful is a requirement as an employee, which makes R&Q such a wonderful place to work. There is also a genuine trust between employees and care for each other that you don't find very often in the corporate world. Everyone I have met at R&Q really wants to do a good job for both the company and their clients.
How does your role at R&Q feed your passion?
R&Q is unique in that it allows me to build upon my engineering skills, as well as people and networking skills. Also, consulting at R&Q has allowed me to fulfill my desire to contribute to the medical device community. As a young professional, I have the opportunity to challenge myself, which is crucial for me feeling successful and accomplished.
How do your personal goals align to R&Q's mission and vision?
At R&Q if you have the desire and willingness to move forward, you will. They have put special attention into the career progression of their employees and are always willing to discuss and help you achieve your goals. Among the large number of experienced employees, the advice pool is amazingly deep. The more that R&Q employees help each other and improve, the closer the company will be to becoming a worldwide leader in regulatory and quality affairs.
What makes working at R&Q special?
If you are going to be spending at least 8 hours a day, 5 days a week doing something, it better be good for you. R&Q recognizes the importance of having a healthy work atmosphere physically, mentally, emotionally, and socially. I'm constantly amazed by the number of people at R&Q that are looking out for me both personally and in my career. The communication across all employees is also really incredible. Concerns and praises are easily shared, which makes for a more productive and comfortable work environment.
---
Current northeast openings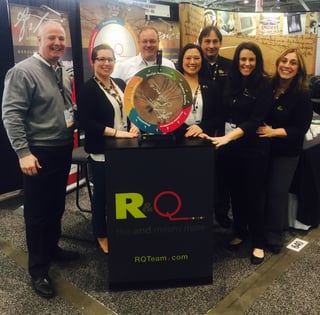 Operations Manager - Boston, MA
The Operations Manager has overall accountability to oversee company consulting operations to ensure production efficiency, quality, service, and cost-effective management of resources. Manages team members to make certain services are performed for client in an effective and efficient manner. Learn more and apply.
Regulatory and Quality Engineer - Multiple states
We have a number of regulatory and quality engineering positions available in multiple locations that will represent R&Q on client projects in medical device QA/RA. These are excellent opportunities for mid-level professionals. Learn more and apply.
Usability Engineer - Boston, MA
We have a Usability Engineering position available in Boston, Massachusetts that will represent R&Q on client projects in the area of medical device QA/RA. Learn more and apply.
Software Design Quality Engineering - Boston, MA
We have multiple Software Design Quality Engineering positions available in Boston. We're looking for talented software engineers capable of leading the execution of software development deliverables associated with IEC 62304 or Part 11 in a remediation situation. Learn more and apply.
General Interest - Multiple states
R&Q is all about people, culture, community, and connectedness. We want to get to know you, whether there's a current opening or not! We want to hear from you, chat with you and learn more about you... and job postings get in the way of that!
We want to have real conversations with you and give you a chance to interact with us by introducing yourself, asking questions and getting the answers you seek. If we both already know each other, then we'll know exactly what type of role is perfect for you if/when a position becomes available. Why wait? Apply now!
This is who we are. How will you make your impact?