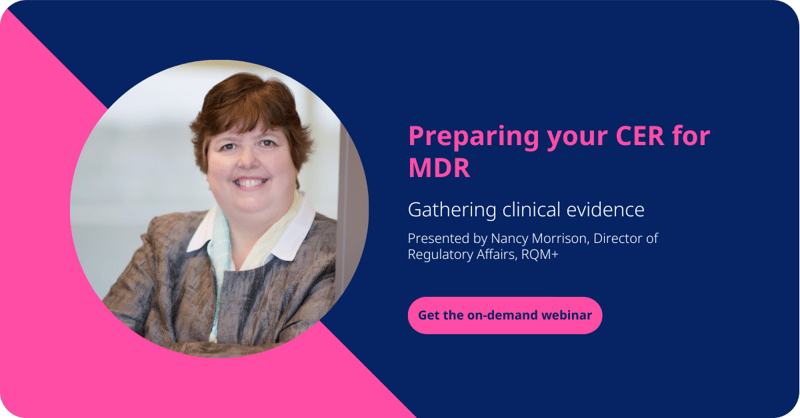 Gathering clinical evidence.
The upcoming EU MDR requires enhanced clinical evidence to support the device whether you have Class I or Class III products. For products that have been on the market for a long time there may be limited or no clinical studies, and yet, the new European Medical Device Regulations require your organization to provide clinical evidence on all your devices.
The time to plan and act on these changes is now.
The Clinical Evaluation Report (CER) is required under the regulations. Past practice of basing the device safety and performance on competitive or comparative devices with written justification for no post-market clinical follow-up may no longer satisfy the requirements. However, if you take the time during the transition period to gather clinical evidence on these devices, you will be prepared to meet these requirements.
This webinar will describe what to do now, what to keep your eye on, and real-world examples that show how industry is working through the changes. Interpretations will evolve, but R&Q experts will be able to help you navigate the process.