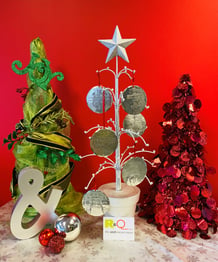 The R&Q offices are buzzing with excitement as the holidays quickly approach! Many of us are preparing to gather with family and friends this week to celebrate Thanksgiving over a warm meal, football on the TV and great conversation with loved ones. As much as we are a company that loves to celebrate, we equally love to give back to those who really need our help.

According to the January 2019 Allegheny County Annual Point-in-Time Homelessness Count, 774 men, women and children were identified as homeless in the Pittsburgh, Pennsylvania area, 73% of whom required emergency shelter at the time of the count. The night this count was taken, the temperature dipped to -5°F. Many of us consider ourselves fortunate that we cannot imagine sleeping outside when the winter air is so cold, but unfortunately this is the life-altering reality for many individuals and families across the country.
These statistics are one of the many reasons that R&Q is so passionate about continuing our ongoing support of Pittsburgh's Light of Life Rescue Mission located near our corporate headquarters. As part of the R&Q Cares initiative, our Pittsburgh team has served food at Light of Life's Food and Emergency Shelter and participated in the Christmas ornament fundraising campaign.
We love the ornament initiative for many reasons! Designed by participants and graduates of Light of Life Rescue Mission's many incredible programs, the Wendell August Christmas ornaments are a beautiful and unique gift for clients, colleagues, friends, and family. Each small donation made to this campaign provides much-needed funds to the non-profit while getting you an incredible reminder of the impact your donation can make for someone in need.
We cannot say enough great things about this initiative and hope that when it comes time to pick out holiday gifts, you will consider purchasing a Light of Life Rescue Mission ornament or give back in other ways to help uplift Pittsburgh's homeless community. Learn more & purchase an ornament here.
---
R&Q Quicklinks:
– Interested in a career with R&Q? View our available positions.
– Are you following R&Q on LinkedIn? We believe you should be! We share hiring announcements, free webinars, events, news, and more.
– Same goes for R&Q's blog: we encourage you to subscribe!
– Need help with a project or have specific questions? Contact us.


---
About Regulatory & Quality Solutions (R&Q):
R&Q's mission is to improve people's lives by providing industry-leading regulatory and quality consulting and engineering for medical devices, IVDs, and combination products. We help companies bring safe and effective products to market… and keep them there. Our team of 200+ consultants and counting have served over 300 companies around the globe. Subscribe to our blog, view our service offerings, watch free webinars, and more at RQMplus.com.
The and means more.
For R&Q service inquiries, please use our Contact page.