Tuesday 2 June 2020 — An FDAnews Webinar featuring R&Q
In this FDAnews webinar, R&Q's subject matter expert Jon Gimbel, Ph.D. presents Implementing Clinical and Performance
Evaluation Reports for Your Medical Device: Best Practices for Getting them Right. He'll cover what you must know to meet EU-MDR's and EU-IVDR's requirements, how to understand clinical and performance evaluation reports, and how to proceed through these new expectations.
Click the button below to head to the FDAnews website to register:
Event Details
Notified bodies (NBs) are now more strictly enforcing clinical and performance evaluation requirements. If you want to obtain or maintain a CE Mark and you'd like to sell or distribute your devices in the EU, you must meet the requirements of the Medical Device Regulation (EU-MDR) and/or In-vitro Diagnostic Device Regulation (EU-IVDR). To prepare for these complex changes, which will take place in May 2021, you and your team will be best served by assessing and shifting your processes and procedures as soon as possible.

Key Webinar Takeaways:
- An understanding of EU-MDR requirements for clinical evaluations and IVDR performance evaluations, including necessary evaluation plans and reports
- Ideas for recommended CER and PER structures
- How literature searches can be used within these evaluations
- An understanding of common NB findings and pitfalls, including those related to equivalence and measurable objectives
- Strategies for overcoming common NB findings and pitfalls, including properly justifying equivalence and data presentation

When
Tuesday, June 2, 2020 • 1:30 p.m. - 3:00 p.m. EDT

Where
Online via webinar.
Who Should Attend
- Quality managers
- Regulatory managers
- Operations managers
- Design managers
- Technical managers
- Clinical managers
- Authorized representatives in representatives in Europe


Meet the Presenter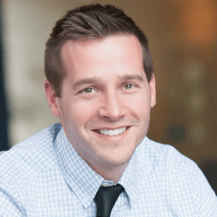 Jonathan Gimbel, Ph.D.
Executive Director
Regulatory and Quality Solutions (R&Q)

Jon Gimbel, an executive director at Regulatory and Quality Solutions (R&Q), has a Ph.D. in mechanical engineering and more than 20 years of experience with medical devices. He has completed regulatory and quality work with companies small and large and has been involved in over 100 CERs. Dr. Gimbel is now using his experience to help companies with performance evaluations and has an indepth understanding of how notified bodies review these evaluations.
Looking for related content? Check out our resources page for more tools from our team and learn more about R&Q's CER/PER business unit that offers a dedicated team, including program management and subject matter experts.
R&Q Quicklinks:
– Are you following R&Q on LinkedIn? We believe you should be! We share hiring announcements, free webinars, events, news, and more.
– Same goes for R&Q's blog: we encourage you to subscribe!
– Need help with a project or have specific questions? Contact us.


---
About Regulatory & Quality Solutions (R&Q):
R&Q's mission is to improve people's lives by providing industry-leading regulatory and quality consulting and engineering for medical devices, IVDs, and combination products. We help companies bring safe and effective products to market… and keep them there. Our team of 200+ consultants and counting have served over 300 companies around the globe. Subscribe to our blog, view our service offerings, watch free webinars, and more at RQMplus.com. The and means more.
For R&Q service inquiries, please use our Contact page.