September 9-10, 2019 — Minneapolis, MN
R&Q is once again contributing to the program at DeviceTalks Minnesota! Last year we brought our Advanced EU MDR and CER Workshop to the event and this year we'll be bringing a ton of updated knowledge about how the EU MDR has been rolling out for notified bodies and industry. The discussion will feature BSI's Technical Director, Ibim Tariah, and R&Q's Territory Operations Director, Julie Maes. If you're attending the event and have lingering EU MDR questions, you won't want to miss this conversation. Keep reading for all the details.
What
Fireside Chat: How EU MDR is Rolling Out for Notified Bodies and Industry
Have lingering EU MDR questions? Are you sure you will have everything necessary implemented by May of 2020? In this exclusive discussion, hear how the EU MDR is rolling out from both notified body and industry perspectives. With the limited time frame in mind, Ibim and Julie will share stories and best practices designed to help companies cross the finish line ahead of the May 2020 deadline. The conversation will include advice on how the new regulations impact your QMS and implementing the new role of the person responsible for regulatory compliance. Wherever your organization is in the EU MDR implementation process, this is a can't-miss session to acquire actionable advice and the critical insight you need. Attendees will have the opportunity to ask questions and network with the subject matter experts following the session.
Where
Hyatt Regency Minnepolis
Minneapolis, MN
When
Monday, September 9th: 2:15-3:00pm
Who
Julie Maes, Territory Operations Director, Minneapolis | St. Paul Territory
Regulatory & Quality Solutions (R&Q)
Julie Maes is R&Q's Director of Minneapolis | St. Paul Territory. An industry veteran of the global healthcare and medical device industry, Maes' extensive management and hands-on quality systems development experience has strengthened and expanded R&Q's impact in Minnesota. In her role at R&Q, Maes manages designated resources to guarantee the highest quality consulting and complete customer satisfaction in the region. She also contributes to R&Q's Center of Excellence as a subject matter expert, providing industry education on the most critical and timely regulatory and quality challenges facing our market.Monday, September 9th: 2:15-3:00pm
Ibim Tariah Ph.D., Vice President of EU MDR and IVDR Consulting Services
Regulatory & Quality Solutions (R&Q)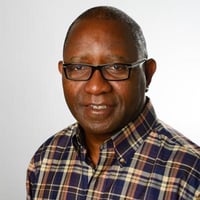 Dr. Ibim Tariah earned his PhD in Materials Science the University of Manchester, U.K. Dr. Tariah has over 30 years experience in the medical device industry, including 21 years at BSI. In Dr. Tariah's role of VP of EU MDR/IVDR Consulting Services at R&Q, he provides leadership, strategic advisement and implementation expertise to R&Q's consulting team and medical device clients. Prior to R&Q in his role of Technical Director of Medical Devices for BSI Americas, Dr. Tariah was part of the BSI Americas leadership team responsible for transitioning from MDD to MDR certification. Dr. Tariah recognized the significant challenges in implementation of the EU MDR. He created and led customized MDD and MDR workshops for clients and industry, and spoke on behalf of the notified body at global conferences and events. At BSI, Dr. Tariah also provided expertise in innovative vascular, orthopedic, dental, and other long term implantable devices for clients needing technical documentation assessment and reviews in compliance with the MDD and MDR. Dr. Tariah acted as a client liaison to Regulatory Authorities including MHRA (UK), European Medicines Agency (EMA),and Medical Products Agency (Sweden). Prior to his role at BSI, Dr. Tariah led global organizations through successful product development. His vast experience includes Regulatory knowledge of combination devices incorporating biologics, drugs and drug-biologics along with Quality Assessment of Medical Devices.
Juli Denny, Vice President of Sales and Marketing
Regulatory & Quality Solutions (R&Q)
Moderator
Juli is an award-winning sales, marketing, and business development professional with a record of achievement markedly improving the sales of healthcare products and services for consulting firms and medical device industry leaders. Since she joined the R&Q team in late 2016, Juli leads all sales and marketing functions within R&Q. Juli has been fully focused on developing and executing on strategic sales and marketing plans that set up R&Q for immediate and long-term growth. Sales team members, sales process, metrics, and targeting have been improved and expanded. Marketing outreach, thought leadership, and marketing tools have become hallmarks of R&Qs brand. R&Q achieved record sales growth of over 60% in 2018. Juli has over 20 years of experience in sales; all within the healthcare industry. Starting in pharmaceutical sales with Johnson and Johnson for 7 years, then spending the last 13 years in medical device services sales including regulatory affairs, quality systems, full product development, R&D, and engineering services. Juli's long-term areas of expertise include service-provider sales, medical devices, and sales leadership. Juli has a B.A. from The University of Michigan and holds an MBA from Augsburg University.
See the session on the DeviceTalks Minnesota website here.